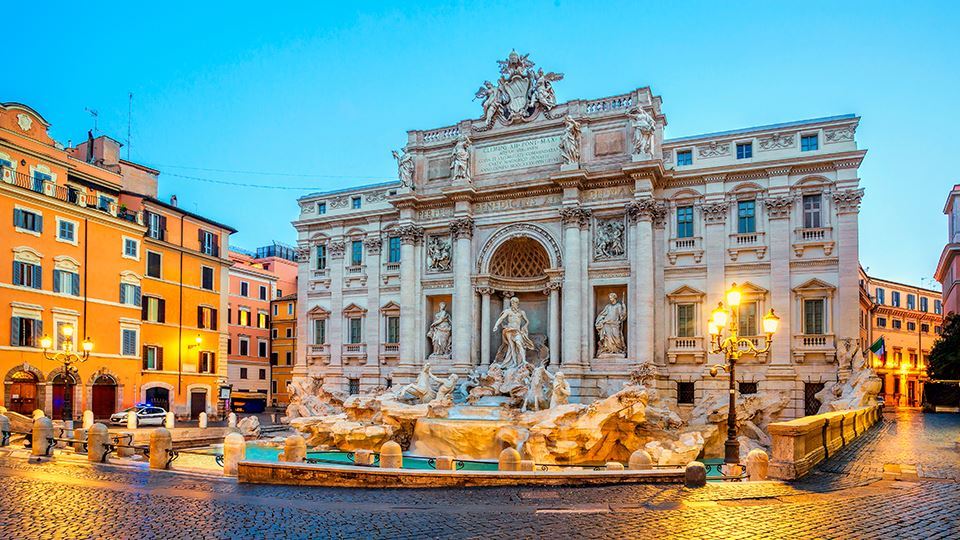 by admin admin
2 dic 2019
2490 Views
Itinerary "Trevi" (Via del Tritone, Trevi Fountain, Galleria Alberto Sordi)
Heading towards Via del Tritone you can easily reach the famous Trevi Fountain. One cannot forget the famous bathroom of the actress Anita Ekberg in the fountain, in the unforgettable film "La dolce vita" by Fellini.
The most famous fountain in Rome and Italy, was inaugurated on May 22nd 1762. Scenic and majestic, with the sound of water merging with the shouting of tourists, intent on launching the famous "coin of return to Rome ". The work of the architect Salvi is a magnificent setting that masks the final part of an ancient Roman aqueduct. The central part of the Trevi Fountain develops like a triumphal arch, with a deep niche with Corinthian columns at the side and a large composition in the center. The majestic statue of Ocean emerges, driving a large shell-shaped chariot drawn by two winged sea horses, one rabid and the other peaceful, led by a young and mature newt that symbolize the different characteristics of nature and of the ages of man.
From here, arriving at Via del Tritone, you can go shopping in the large La Rinascente store, eight high-fashion floors that incorporate a historic building from the 1900s and overlook the ruins of the Virgo water.
The -1 floor houses the bar area and presents an element of uniqueness in the department store landscape, the archaeological site with the remains of the Virgin Aqueduct inaugurated by Augustus in 19 BC, and still today dedicated to feeding almost all the most impressive and grandiose fountains in the center, including the Trevi Fountain.
Or always from Via del Tritone you can reach Via del Corso, over a kilometer and a half of shops in the center of Rome that extends from Piazza Venezia to Piazza del Popolo. In the center is the Alberto Sordi Gallery (formerly Galleria Colonna), a building of the 1920s of high historical and artistic value, such as the gallery in Milan and other European cities. The name of the gallery, like that of the square on which it overlooks, derives from the column of Marco Aurelio, called Antonina, erected between 176 and 192 AC. Today the gallery is a modern and historic shopping center with shops and boutiques overlooking the covered pedestrian gallery on the first floor.